Lionell Guzman
is a New York based artist.
These are his selected works.
Upcoming–May 10th, 2019
Hyperglot Caps, Earth Languages
@ Chromatic Festival, Montréal
Live performance. May 10, 22.30pm. Exhibition open
10—17 May 2019. → Usine C.
Dear friends,

Jake Laffoley and I will be collaborating under the phsedum PanoptiCorp A.I. and will be showing a new performance and installation → Hyperglot Caps, Earth Languages for the 10th edition of Chromatic Festival at Usine C, Montréal, May 10 — 17.

Hyperglot Caps, Earth Languages mischievously explores startup culture and the tech industries ritual of the keynote presentation to instill wonder and disbelief. CCPO (chief cult product officer) Pierre-Axel de la Soie played by Léo Hardt will launch a real-time language translation smart cap and give a lecture on the future of communication.

Pierre-Axel envisions a world in which Homo sapiens wear smart caps and are fluent in all languages. He believes we will soon be able to communicate with newborn children, domesticated animals, and the plantae kingdom. Furthermore, multilingualism is the key to overcome the increasing turn towards nationalism.

Like a magician, he will prove that the toil of learning and practicing languages is unnecessary since the invention of the HyperGlot Cap, Software Fernando 2.0.

For more information please visit chromatic.ca
"Quezon City 1984"
Solo exhibition @ Sad Gallery NYC 2017
Guzman has been living in the US undocumented for over 20 years. Like many immigrant children who were brought here at a young age, he calls America his home. If he ever leaves the country to explore his past, Guzman faces a 10-year sanction from the US.

In this collection of work, Lionell recollects memories from his early childhood in Manila. Most of what he remembers is vague and fragmented, creating somewhat surreal and curious landscapes.
Overview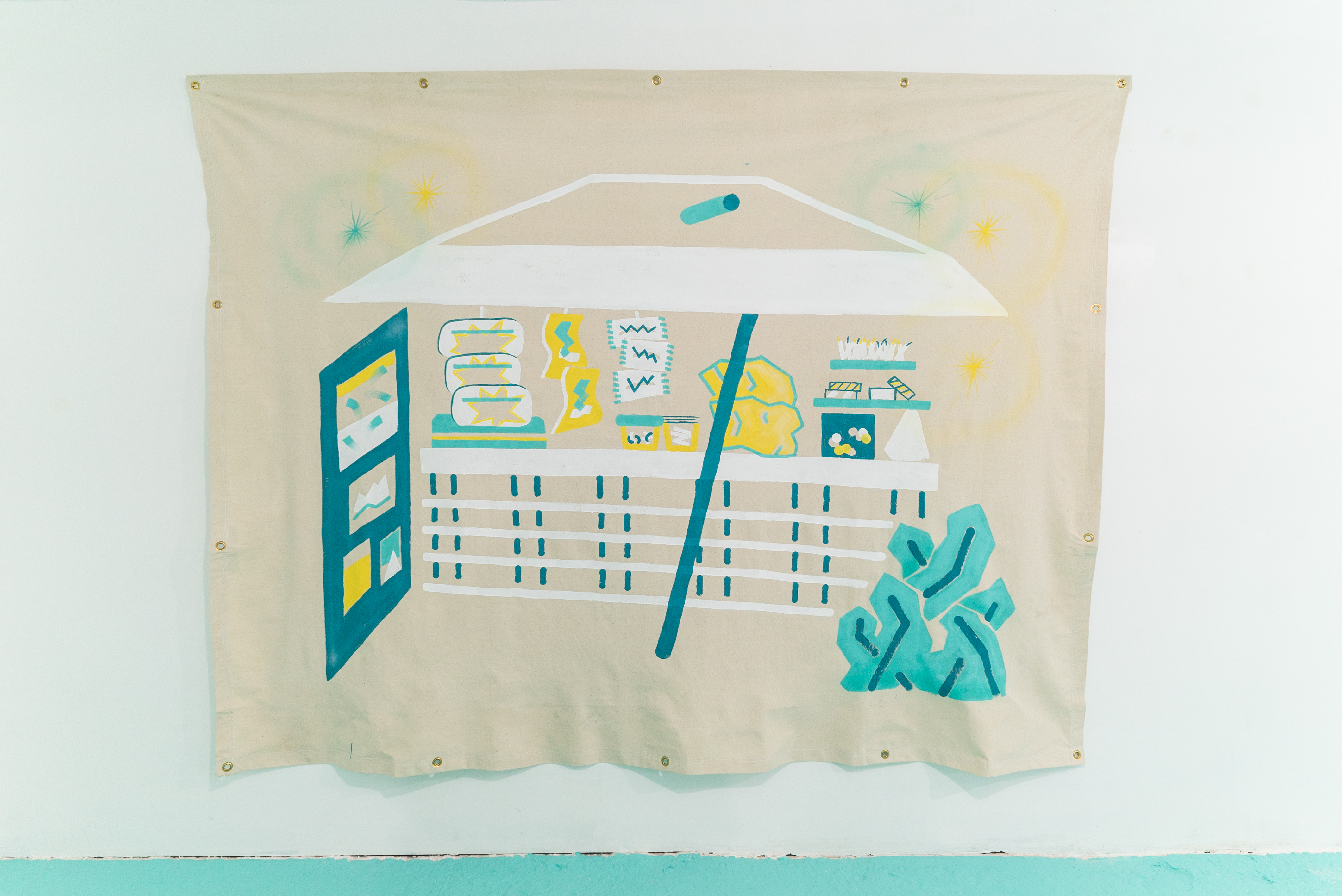 "Lola's Fireworks Stand"
Acrylic on canvas – 7' X 4'



"Quezon City Smog"
Acrylic on canvas – 7' X 4'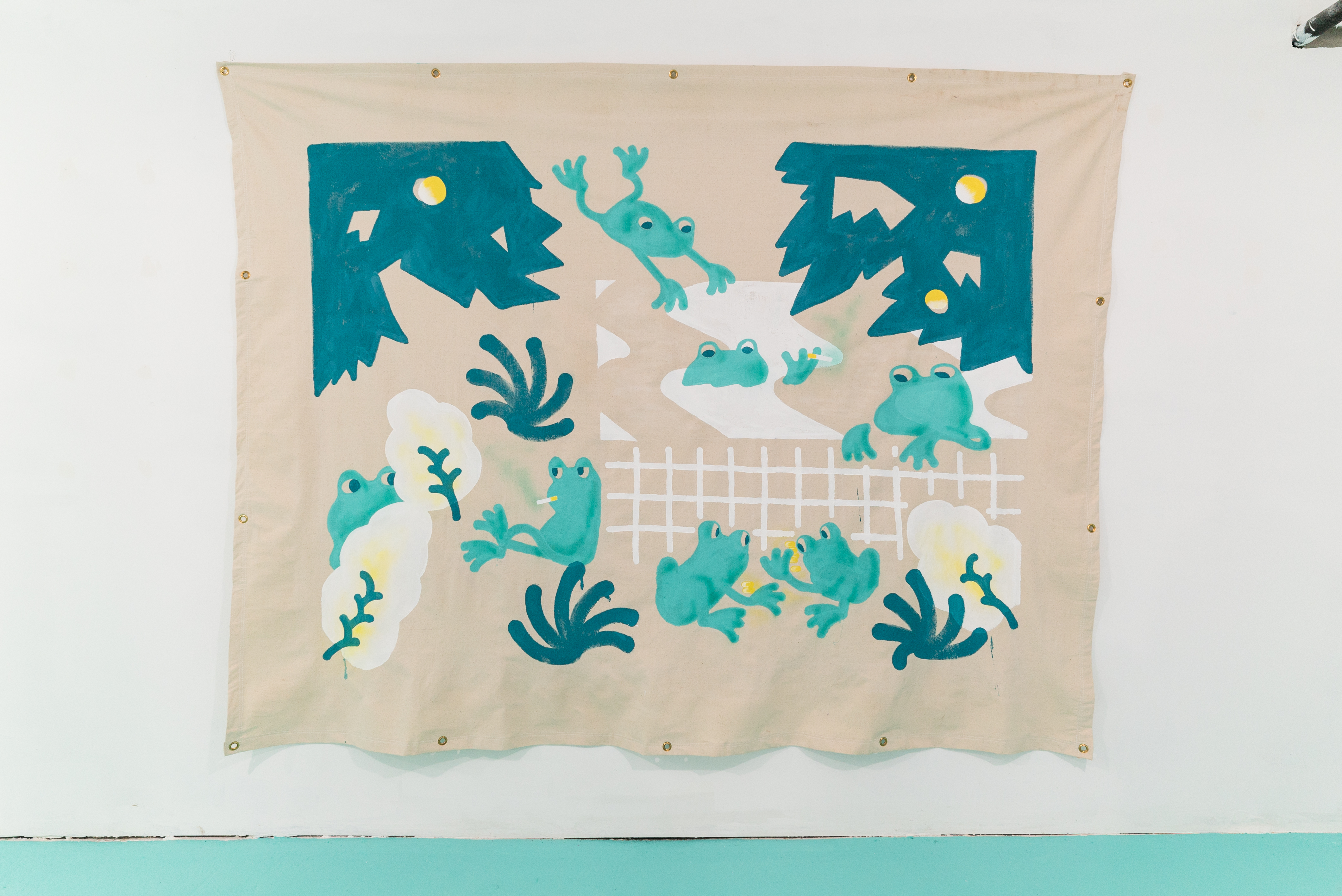 "Everyone Smoked in The 80s"
Acrylic on canvas – 7' X 4'



"Prutas"
Oil on large paper



"Palaka"
Oil on large paper



"Laruan"
Oil on large paper







"Untitled"
Vignettes Gallery 2018
A set of paintings that continue the same
dialogue of recollected memories from early
childhoood. These were for Vignettes
Gallery based in Seattle, WA.
"Lola's House"
Acrylic on wood panel – 4' X 3'

"Where are my Mangos?"
Acrylic on wood panel – 4' X 3'










"Light Studies"
Sculptures 2011-12


Studies of light through objects. No projectors...
Circuit boards emitting light and charging motors,
coated glass, paper, and wood.
"Optimography"
Skylight Gallery, NYC – 7' x 4'


"Optimography 2"
Unknown Gallery, HK


"Optimography 3"
Hungryman Gallery, CHI